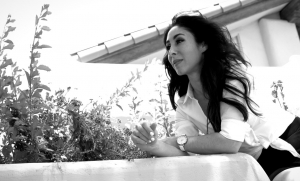 Amy Vangellow
Instructor
Voice, Guitar, Piano, Bass & Ukulele
Amy Vangellow is a singer-songwriter and multi-instrumentalist. Since the age of 4, Amy has had a passion for singing. She began classical piano lessons and studied for 8 years while studying singing as well.
In 2003, she co-founded the band Peppermint James. Under her management the band saw great success on a local and regional level. The band went separate ways in 2018 and Amy found a new love of passing her knowledge, skills and passion to the next generation of musicians.
Amy is proficient with vocals, piano, guitar and bass. In addition, she can also teach ukulele! Amy is absolutely amazing with the group classes as well as private lessons.
She has been teaching voice, piano, guitar, bass and ukulele at Kirk's Studio since 2019.
Kirk's Studio for the Performing Arts