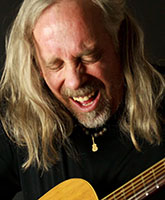 Brett James Philips
Instructor
Guitar, Bass, Ukulele & Mandolin
Brett James Phillips has had a guitar in his hand every day since he discovered his passion in high school. Brett has taught in the Phoenix area for thirty years. Many of his students have gone on to play professionally and his love of guitar is contagious as many of his students are still playing and enjoying the guitar into adulthood.
Brett loves working with students of all ages and ability levels. He loves working with the brand-new, young beginner up to the aspiring professional. He's well-versed in many styles from classical to rock.
In addition, Brett is a trained luthier. He has constructed every guitar he plays from scratch and serves as our in-home guitar tech. If you'd like a custom-built guitar or help on how to make your own, Brett's your man
Kirk's Studio for the Performing Arts
1. Played tuba in high school.
2. He's an Eagle Scout.
3. He's a welder.