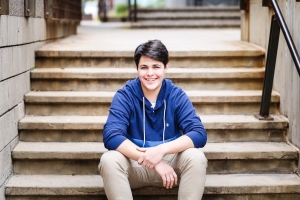 Luke Taylor
Instructor: Desert Ridge
Piano, Theory, Improvisation
Luke was one of the founding members of Kirk's Studio in 2002 at the ripe old age of 8 months. He began playing the piano a few years later. While still in grade school he took up cello and has performed everywhere from nursing homes to arenas and America's Got Talent.
As an instructor, Luke is super popular with the younger beginners. His enthusiasm is contagious and he consistently finds ways to motivate each student to achieve their very best.
Luke has studied at BYUI and anticipates serving a mission for his church later in 2020.
3 Fun Facts about Luke:
1. His dad is a professional musician and music school owner.
2. Luke has done work on this website.
3. He co-founded the rugby club at Pinnacle High School.
Kirk's Studio for the Performing Arts