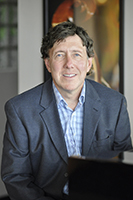 Bob Weir
Instructor: Scottsdale
Piano & Violin
Kirk's Studio for the Performing Arts
Are you searching for the perfect Scottsdale piano teacher? We're here for you! Check out Bob Weir!
Bob joins us from New York and has been part of Kirk's Studio since 2010. While in NYC, Bob performed and taught professionally for over 25 years. He accompanied numerous choruses and orchestras as well as performed as a solo pianist for many New York hotels and private clubs.  He performed in the orchestra for Billy Joel's Broadway musical, "Movin Out."
Many of Bob's students were All-State Players in New York State Schools' Music Association – a very high honor for New Yorker musicians. He has a Master's Degree in Music from Hofstra University.
Bob plays everything from Bach to David Benoit, Billy Joel to Beethoven.  You can't find a more well-rounded piano teacher in Scottsdale! He's able to teach the most advanced students, in all musical styles.  Bob realizes that students need to enjoy what they are learning and playing if they are to be successful! He's a big believer in letting the students pick some of the songs they practice. On top of his piano teaching skills, he's also a great violinist and violin teacher!
Bob Weir – Scottsdale Piano Teacher
Here's a short video about Bob and his teaching style. (Video background music by Bob, playing Kei's Song by David Benoit.)
Piano Pics from our 2019 Showcase – Future Scottsdale Piano Teachers!