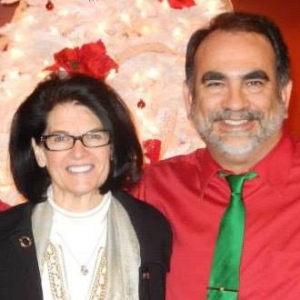 Sharon Stolper
Instructor: Desert Ridge
Piano & Violin
Sharon has had a long career in music education having taught at all levels. She comes to Kirk's Studio after retiring from teaching strings, piano and choir at Boulder Creek Elementary School. Her husband Mark, continues to teach band in the Paradise Valley School District.
Sharon always goes the extra mile for her students - sometimes even bringing toys for the younger siblings! She believes that learning an instrument takes time and needs to be fun. Sharon joined Kirk's Studio and Arizona School of Music in 2017.
3 Fun Facts about Sharon:
1. She loves horseback riding and has a horse.
2. Her daughter was Miss Oklahoma and competed in the Miss America Pageant!
3. She loves chocolate.
Kirk's Studio for the Performing Arts
Pictured above: Sharon with her kids, playing a mean violin, having fun at Showcase.