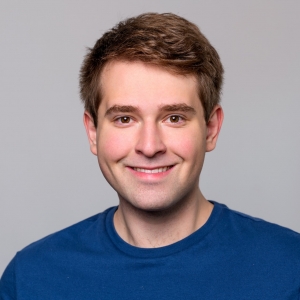 Philip Godfrey
Instructor: Scottsdale & Phoenix
Voice and Piano
Kirk's Studio for the Performing Arts
If you're looking for a voice and piano teacher in Scottsdale and Phoenix, you've found the right guy. Voice or piano, or voice and piano, Philip can help you achieve your musical goals.
Philip Godfrey is a singer and piano player. He attended Manhattan School of Music and holds a degree from Arizona State University in vocal performance. Therefore, he knows his stuff!
Philip has been in many productions such as: "The Elixir of Love", and The United States premiere of "Guadalupe." He was also in the world premiere of "Of Leto." Along with all of this, he was part of the workshop and performance of Ellen Reid's "Prism", which received the Pulitzer Prize for music. Philip was the understudy for Papageno in Prague and in Austria for the Prague Summer Night's festival.
In 2019, Philip joined the faculty at Kirk's Studio and Arizona School of Music and is excited to bring enthusiasm and professionalism to every voice lesson. Philip loves teaching voice and piano and enjoys seeing students progress and have a good time learning music!
Three fun facts about Philip:
1. He studied at ASU with a couple of other teachers on the Kirk's Studio faculty.
2. Philip has worked as a driver for Spinato's Pizzeria, like any self-respecting musician.
3. Lastly, he was born in Indiana, but was raised in Ohio and Arizona. And he even lived in Manhattan for a while.
Philip Godfrey | Voice and Piano Teacher in Scottsdale and Phoenix
A few videos of Philip performing.
Philip Godfrey | Voice and Piano Lessons in Scottsdale